Meet Artemis and Apollo, two adorable Maine Coons who love to share their exciting adventures with their Instagram followers. Their owner, Reka Komoli, helps them keep their fans updated on their escapades. Although they live in London with their humans, Reka and Peter, these feline friends have gained a huge following of more than 117,000 on Instagram. They even published a book last year highlighting their experiences, went on a photo tour to Scotland recently, and have a calendar featuring their stunning photos. These cats are set to take 2019 by storm with more modeling gigs and public appearances. According to Reka, "I'm pretty sure they're planning to rule the world. My goal for them is to complete their ambitious Scottish book project. It's a photo comic book that tells the tale of their hunt for the medieval 'Holy Catnip,' an enigmatic treasure-hunting adventure with a touch of humor."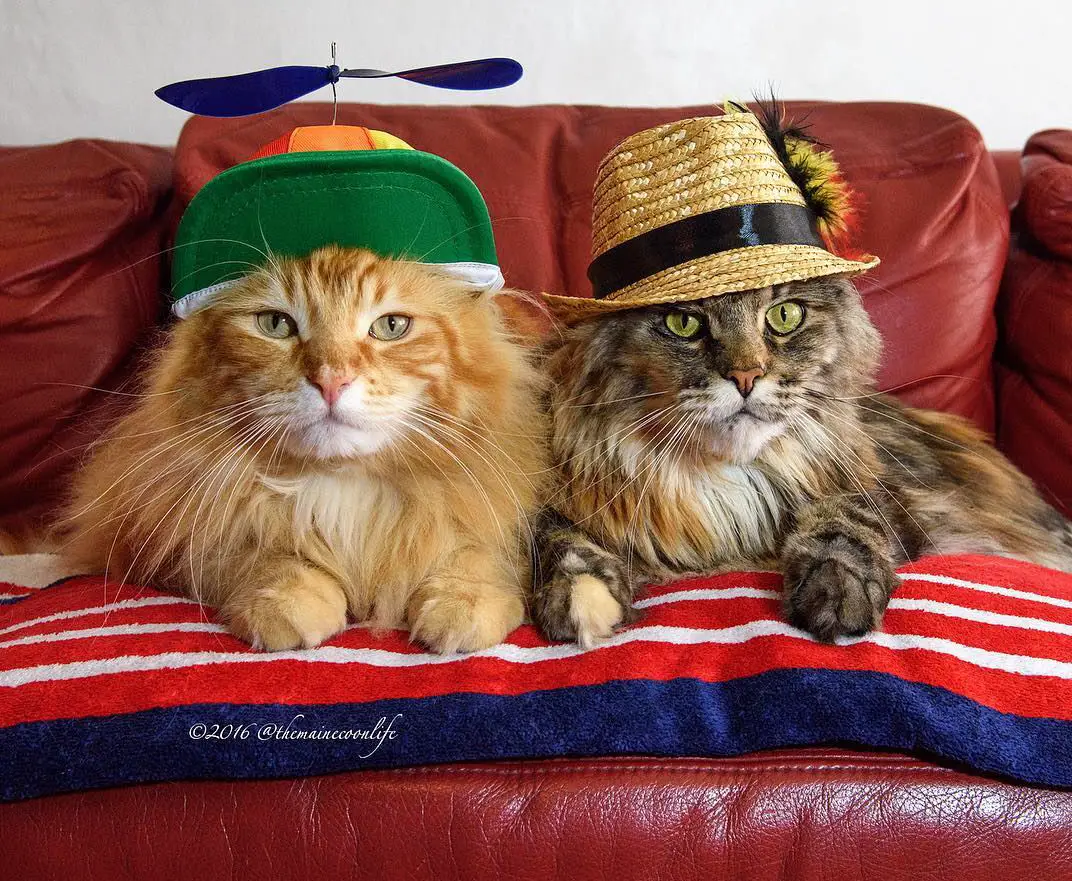 The individual is planning a return trip to Scotland in the summer with the intention of enhancing their photography skills and taking better pictures than on their previous visit. The ultimate goal is to create a series of books featuring other countries like Wales, Ireland, and England. Despite being a cat owner now, the individual had previously owned dogs and a ferret named Clark Snow who had been their loyal companion for eight years until his passing in 2014. During this time, they were captivated by Jonesy, the Maine Coon featured in TV commercials, due to his striking appearance.
Reka has a fascination for Maine Coon cats, owing to their size and distinctiveness. To accompany her and her partner during work trips, she adopted two cats, Artemis and Apollo, who are biological siblings named after Greek gods. Initially, Artemis was not too pleased with the idea of having a brother, hissing at Apollo, but they soon became inseparable. As a joke, Reka created an Instagram account for the cats, which surprisingly gained over 80,000 followers in just one year. Although untrained, the cats have been modeling since they were kittens and enjoy posing for pictures. They are well-behaved, love human interaction, but also appreciate spending time alone. Reka's preferred shots are taken outside in natural light, bringing out the luscious colors in their coats. Despite their busy lifestyle, the cats still provide loveable companionship and relish spending time with their human counterparts.